Home > News
News
New 10.5T magnet delivered to CMRR
December 7-8, 2013 The new 10.5T magnet was delivered to the CMRR this weekend. It was shipped to Duluth via the Great Lakes, then loaded onto a two-truck trailer. The magnet arrived Friday evening, and was unloaded and moved inside the CMRR on Saturday. The 110-ton instrument contains 720 miles of winding, and weighs as much as a railroad locomotive and over twice as much as a Boeing 737 airliner.

Temperatures dropped below zero, and road conditions delayed delivery by a day.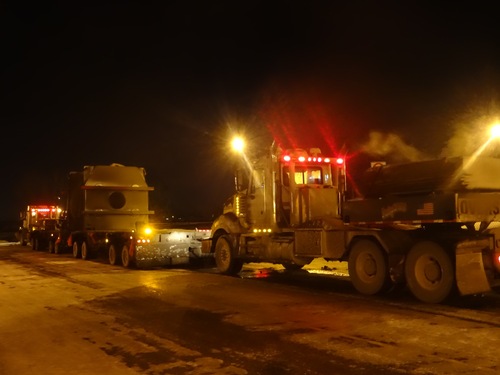 A two-truck system was used to ship the magnet, one cab pulling the trailer and one pushing.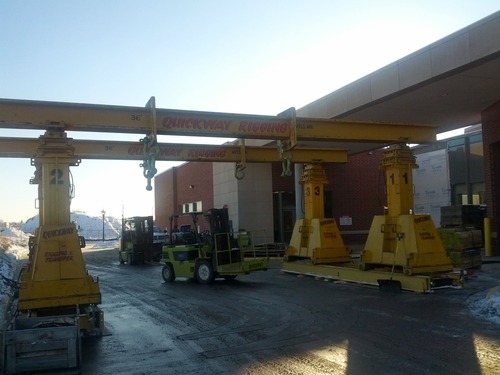 A special rigging setup was needed to lift the 110-ton instrument from the trailer. Normally a crane is used.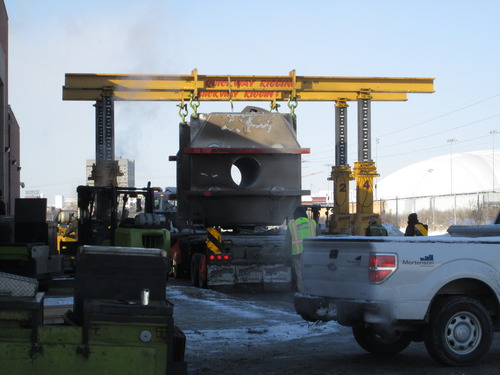 The 10.5T is lifted from the trailer.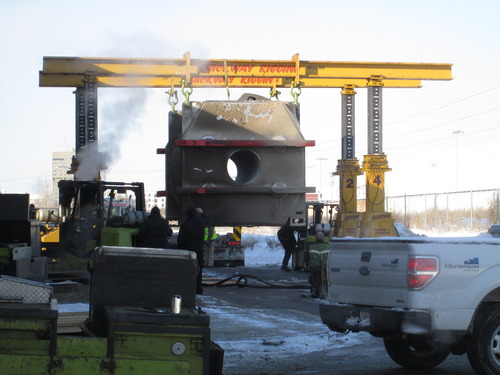 The truck and trailer are driven away.

The 10.5T unloaded, still suspended.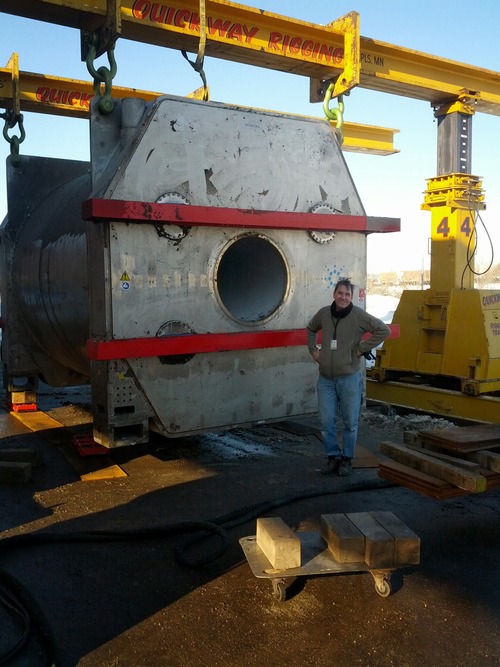 Dr. Gregor Adriany with the 10.5T.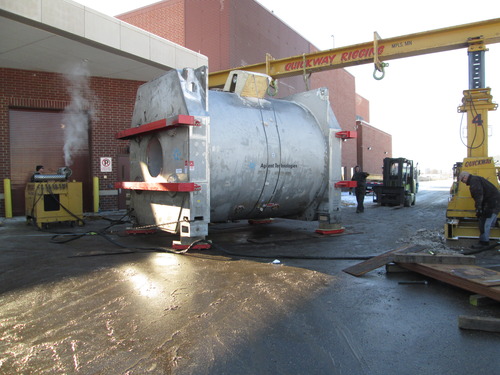 The 10.5T being winched toward the building by a cable.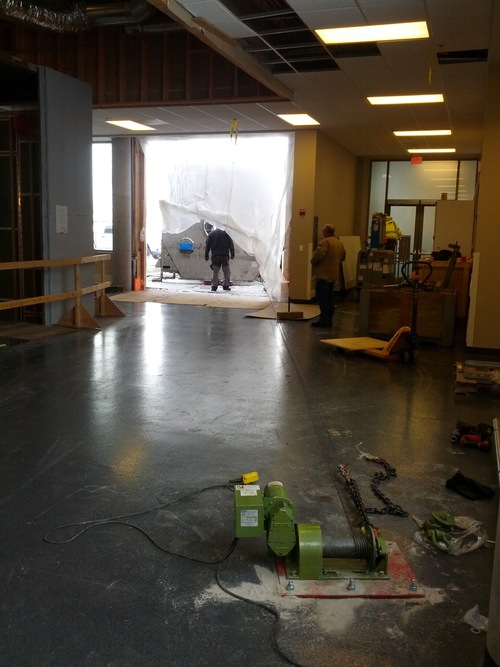 A winch was temporarily bolted to the concrete floor to move the instrument along.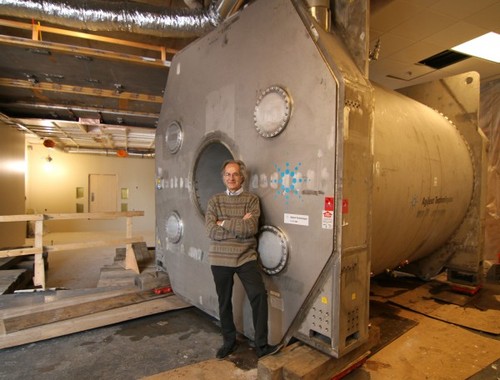 CMRR Director Dr. Kamil Ugurbil with the new 10.5T instrument inside the CMRR building, ready for the final move into the sheilding.