Center for Magnetic Resonance Research, Department of Radiology
CMRR Safety
You are here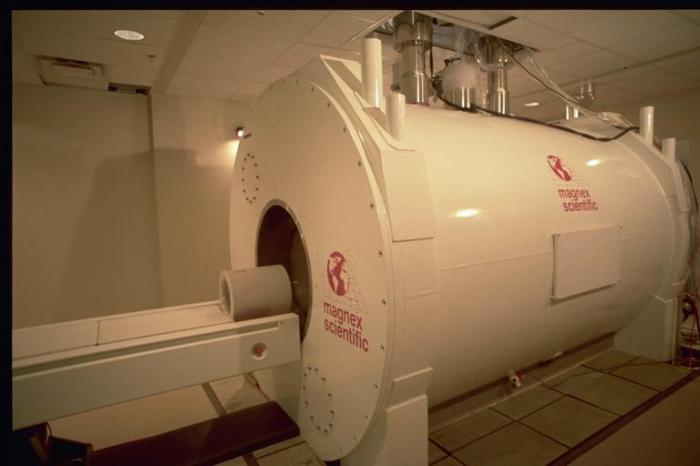 Card access to the CMRR
For those of you who wish to be granted card access to the CMRR there are several training requirements that must first be fulfilled. Please visit the following links to the training modules based on the type of access you require. Once you have completed all of the training requirements for your type of access please email a copy of your Personal Training Record and/or Ulearn Transcript, or other documentation citing completion of the training (copy of CPR card/certificate, etc.) along with a completed MR Environment Screening Form (a blank copy will be attached to the completion email you will receive for the CMRR Safety Training) to Michelle Hartwig, the CMRR access coordinator, at mhartwig@umn.edu.
Personal Training Record
To access your personal training record in MyU, click here or do the following steps:
Go to the MyU site
Under Key Links, choose Reporting Center
Human Resources Management
Human Resources
Training History
Enter your employee id, click Submit
Choose Completed, click Submit
If you are not an employee or don't have access to MyU do the following steps:
Go to the Training Hub site
If prompted log in with your University internet ID
Click on "My Training"
Click on "Print Full Training Record" near the top of the page to download a copy of your training record
General Access
Human Research Access
The following additional training is NOT required for building access, but may be required to conduct research with human subjects at the University of Minnesota. PI's are responsible for confirming it has been completed prior to adding new personnel to IRB protocols.
Animal Research Access
If you need access to the CMRR RAR facility, please visit the following link: RAR Access Forms, fill out the "Initial RAR Clearance & Facility Access" form, and follow the instructions for submission to RAR. Direct link to form.
Research Scan Reviews
If you feel a scan should be checked by a Radiologist or if you are a Radiologist and need to review scans, please continue to the Research Scan Review System
Useful Links:
Human Subjects Safety Manual
Magnet Specific Operator Taining
CMRR Laboratory Safety Plan
Hazardous Chemical Waste Management Guidebook
Chemical Spill Emergency Procedures
Needle Sticks or other Infectious Exposure Procedures
Occupational Safety and Health Administration Website
Links for locating Material Safety Data Sheets
Online version of Prudent Practices in the Laboratory
Department of Environmental Health and Safety
Institutional Biosafety Committee
Radioactive Material Incidents
Biosafety in the Laboratory
Accident Investigation Worksheet
Steps to follow in a work related accident or injury
CMRR Emergency Procedures
MRIsafety.com an excellent resource for MRI safety Information
Magmedix an online retailer of MRI compatible supplies
Location of Quench Buttons for Magnets
CMRR Human Research Training