Center for Magnetic Resonance Research, Department of Radiology
You are here
2023 Minnesota Workshop on Ultra-High Field Imaging October 12-14, 2023

The goal of the 2023 Workshop is to provide a forum to disseminate and discuss the technical issues and applications of MR imaging and spectroscopy conducted with high (≥ 3 T) and ultra-high (≥ 7 T) magnetic fields. Presentations from experts in the major areas of high field MR research will cover fundamental principles, methodology, and biomedical applications in the brain as well as the other organ systems in the body.

This workshop is dedicated to the memory of our friend and colleague Pierre-Francois Van de Moortele.
2022 Laukien Prize awarded to Michael Garwood

Michael Garwood receives the prestigious Laukien Prize from ENC for his seminal contributions to RF pulse design and novel MR imaging and spectroscopy sequences. The prize is intended to recognize cutting-edge experimental NMR research with a high probability of enabling beneficial new applications.
2019 IEEE Medal for Innovation in Health Technology awarded to Kamil Ugurbil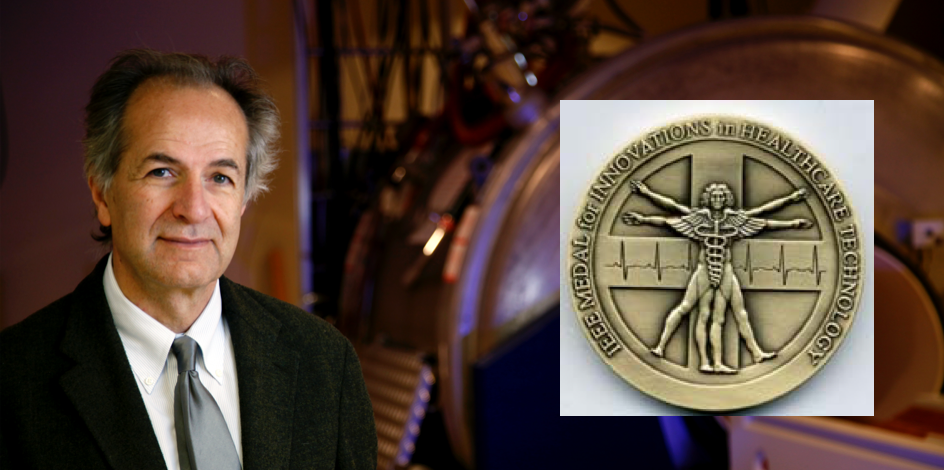 Kamil Ugurbil, Director of CMRR, received the 2019 IEEE Medal for Innovations in Healthcare Technology "For pioneering the development and leading the advancement of ultra-high-field MRI technology for biomedical and brain research." Read more...
2021 ISMAR Prize awarded to Kamil Ugurbil

Professor Kamil Ugurbil was awarded the 2021 ISMAR Prize and joins a list of luminaries who have defined the development of Nuclear Magnetic Resonance from its beginnings and who were recognized by this prize. The basis of the award is stated as "his many novel and impactful contributions to magnetic resonance imaging. In particular, Prof. Ugurbil has played a central role in the development of functional magnetic resonance imaging (fMRI) as an essential tool in the field of neuroscience, including elucidation of fundamental mechanisms by which brain activity leads to contrast in MRI images and development of technology for MRI and fMRI at very high magnetic fields".